Chrysler Group LLC is proud to offer the Affiliate Rewards Preferred Price on your next vehicle purchase or lease by recognizing the relationships between our companies!
You or your spouse may be eligible for the Chrysler Affiliate Rewards Program if you have worked or work at one of the listed select Chrysler Fleet account companies and their direct subsidiaries.  Each eligible company employee, retiree, spouse, surviving spouse or same domestic partner has the ability to purchase or lease New vehicles at the Preferred Program Price.  
You may be eligible for up to 1% below factory invoice per calendar year if the designated company remains on the Program List.  
Click here to download the list of eligible companies.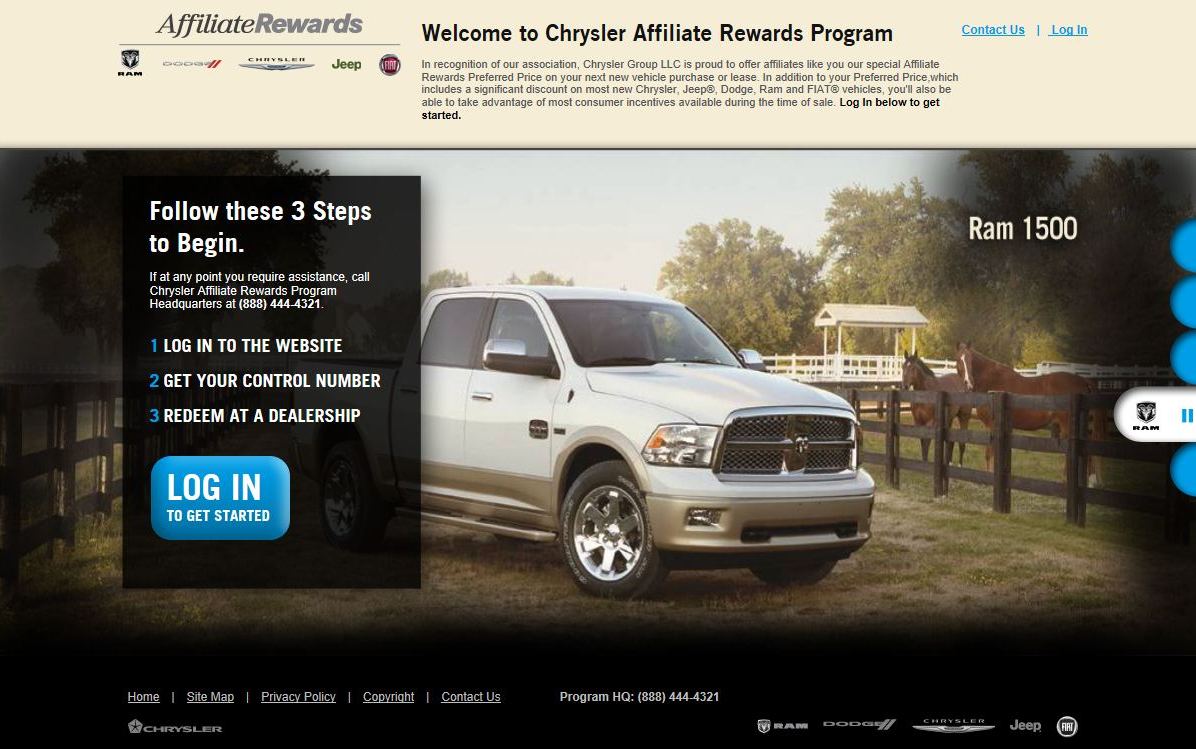 If your company is listed, contact your program administrator or human resources department for your 'unique' company code.  Next visit 
www.fcausaffiliates.com
 to obtain your Control Number needed to purchase the vehicle and for other details on this program.
Once control number is obtained, bring to Ron Sayer's Chrysler Jeep Dodge Ram with your proof of eligibility* to purchase your new vehicle.  
*Appropriate documentation includes: For employee- original pay stub, W2, company photo ID badge; for retiree- pension check, direct deposit receipt, company retirement ID badge, W2, or health care ID card with company name identified; for spouse/surviving spouse- marriage license or other document showing relationship along with employee documentation listed above; domestic partner- documentation showing residency as eligible employee or retiree or on file with fleet company's HR department.